In Vivo  Pharmacology
Leading in vivo pharmacology since 1995
From its inception, Oncodesign Services has dedicated efforts to centralize skills, assays and expertise to conduct complete preclinical pharmacological characterization of drugs in the field of oncology, immunology, immuno-inflammation or infectious diseases. Our multi-disciplinary team keeps your program moving quickly by providing proof of concept for your lead compounds.
We help you select the best drug candidates by providing preclinical in vivo pharmacology services for:
Pharmacokinetics and biodistribution, including by imaging
Establish pharmacokinetic/pharmacodynamic relationships in healthy animals and disease models
Proof of concept pharmacology. Many relevant mouse and primate models representative of the human disease available.
Target validation with transgenic models
Determination of the mechanism of action of a therapeutic molecule: enzymology, selectivity studies, structure-activity relationship (SAR), PK/PD, immune-monitoring, ADME profile, in vitro, ex vivo and in vivo pharmacology, combination therapy
Translational biomarker discovery and validation
Investigation of the potential for new therapeutic indications or repositioning of an existing drug candidate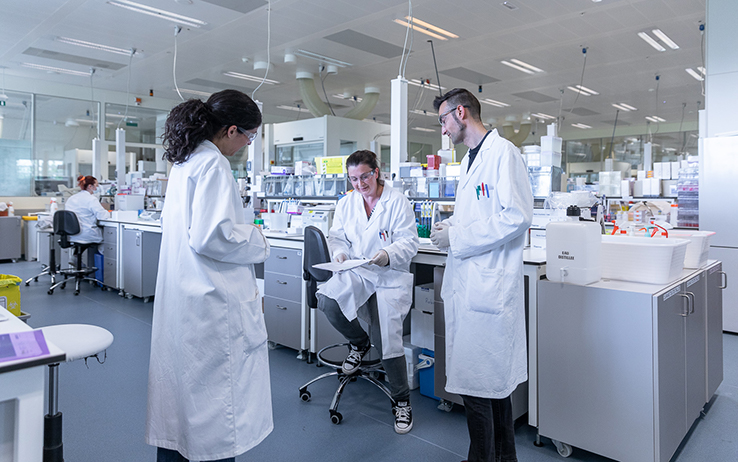 All our in vivo studies are standardized and use reference drugs and positive controls for quality purposes. We have broad experience handling drug candidates of very different natures and mechanisms of action: small molecules, antibodies and derivatives, peptides and proteins, gene and cell therapies, vaccines and combinations thereof.
Oncodesign Services maintains three vivariae across two continents, including facilities certified for handling BSL2 and BSL3 pathogens.
Oncodesign Services is constantly investing to develop new, relevant and innovative disease models. These developments are frequently carried out in partnership with our customers, so please inquire about co-development of your favorite new model.
Animal well-being, our top priority
All our sites maintain the full AAALAC International accreditation of our animal care and use program. AAALAC International is a private, non-profit organization that promotes the human treatment of animals in science through voluntary accreditation and assessment programs.
Oncodesign Services is guided by the Three Rs (3Rs) principles for more ethical use of animals in testing.
1. Replacement which refers to the preferred use of alternative methods over animal methods whenever it is possible to achieve the same scientific aims. Oncodesign Services dedicates resources to developing alternatives and more predictable models. These methods include computer modeling, organoids…
2. Reduction which refers to methods that enable researchers to obtain comparable levels of information from fewer animals, or to obtain more information from the same number of animals.
3. Refinement which refers to methods that alleviate or minimize potential pain, suffering or distress, and enhance animal welfare for the animals used. These methods include non-invasive techniques as imagery techniques.