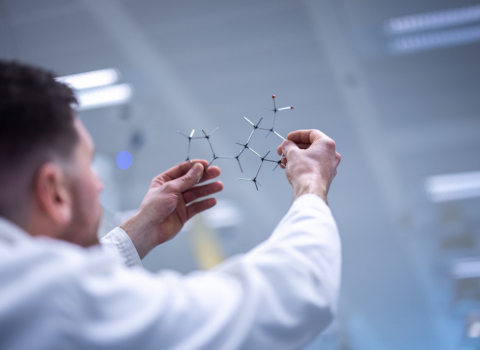 Target identification and validation
Identification and validation of therapeutic targets in drug discovery process
In order to create a novel therapy, it is necessary to establish evidence that supports the efficacy of the new molecule. Pharmaceutical companies must therefore adhere to key preclinical stages of the drug discovery process, which include target identification and validation.
Oncodesign Services, a leading Contract Research Organization (CRO) in early drug discovery, can help ensure the success of your project.
Identification and validation of therapeutic target: the first steps of the drug discovery process
Target identification is the process of finding a molecule (protein, gene, RNA, nucleic acid…) which results in a therapeutic effect on target disease. The idea of a drug target can arise from academic or clinical research aimed at addressing high unmet patient needs.

A good target has to be safe, efficacious and meeting clinical and commercial needs. To obtain and control these characteristics, the target identification generates data from molecular mechanisms characterization based on:
Literature analysis
Gene expression profile studies
Once identified, the process of target validation helps to determine whether a molecular target is directly involved in a disease process and whether its properties are likely to have a therapeutic effect.
Oncodesign Services offer a leading platform to support target identification and validation services
Oncodesign Services is a contract research organization (CRO) specialized in drug discovery whose mission is to contribute to the discovery of innovative therapies against  cancers and serious diseases with high unmet medical needs.
We can support to companies along steps of target identification and validation to evaluate their druggability, through complementary approaches: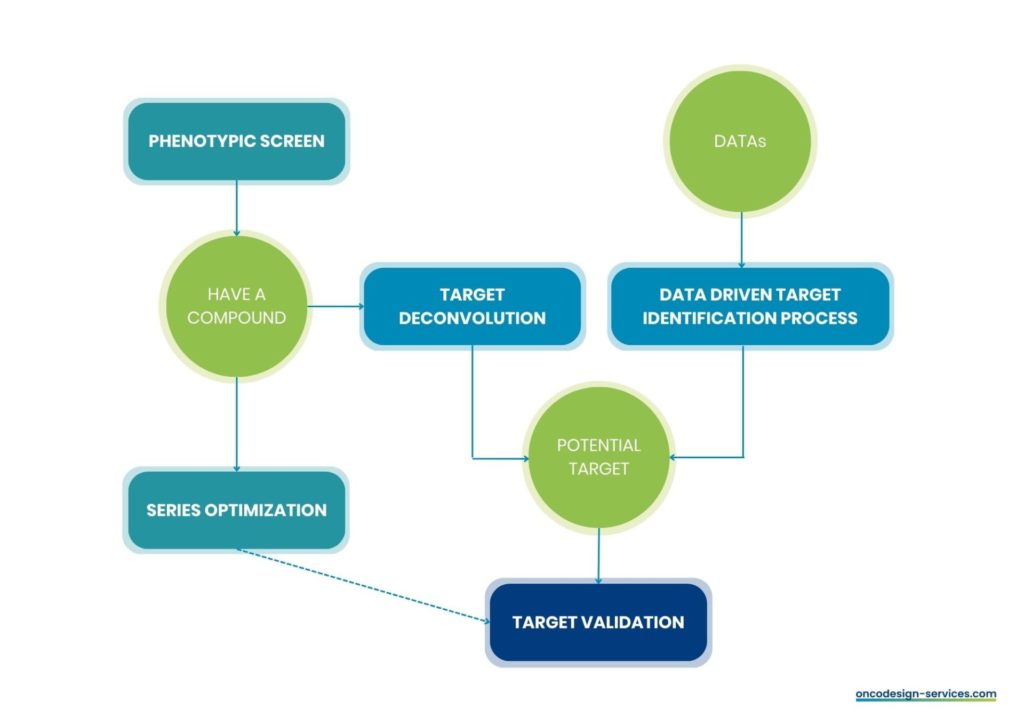 Discover EXPLORE, the best starting point in the Drug Discovery process!
Our EXPLORE offer supports companies in identifying and validating therapeutic targets by investigating preclinical proofs of concept. EXPLORE combines artificial intelligence (AI) with a tailored experimental validation process organized by indication and target.
The EXPLORE solution is designed to support you:
when you are identifying potential therapeutic targets from your patient data or from other approaches in primary cell phenotyping or tumor organoid screening
when you are experimentally validating selected targets, through complementary approaches and methodologies (RNAi, shRNA, CrispR/Cas9, deconvolution, and other techniques) and evaluating their druggability

Contact us for more information!