Tumor Models
 Discover our tumor models in oncology for drug discovery programs
Oncodesign Services offers a range of discovery & preclinical services built upon a tumor models of syngeneic, cell-derived xenograft (CDX) and patient-derived xenograft (PDX) tumors.
Over 500 syngeneic, CDX and PDX tumor models are established in-house, covering 20 organ origins and up to 35 pathologies:  bladder, blood, brain, breast, cervix, colon, head and neck, kidney, liver, lung, skin (melanoma), muscle, osteosarcoma, ovary, pancreas, prostate, Schwann cell, stomach and more.  These cover solid tumors, hematological malignancies and metastasis models.
Tumors are used for  in vivo modeling,  in vitro screening and for target expression analysis. The tumors are stored as viable frozen stocks for propagation and often in FFPE blocks for ex vivo analysis of the TME.  Please ask for slide samples.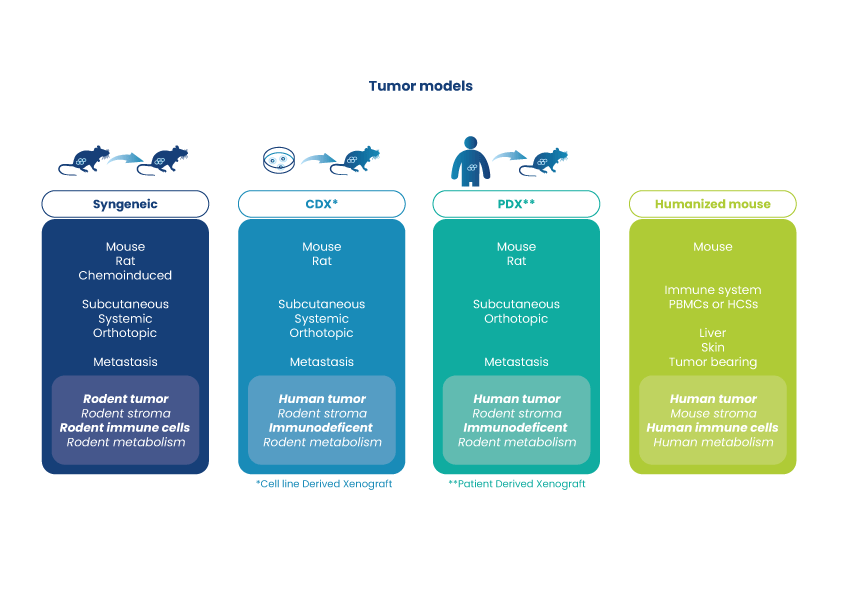 CASE STUDY with tumor model :
The U-87-MG brain glioblastoma CDX was used as a SC model in rats for a study of sorafenib and temozolomide. Negative control animals had exponential tumor growth after about 30 days. Sorafenib delayed the tumor growth and temozolomide completely attenuated the tumor growth in this model.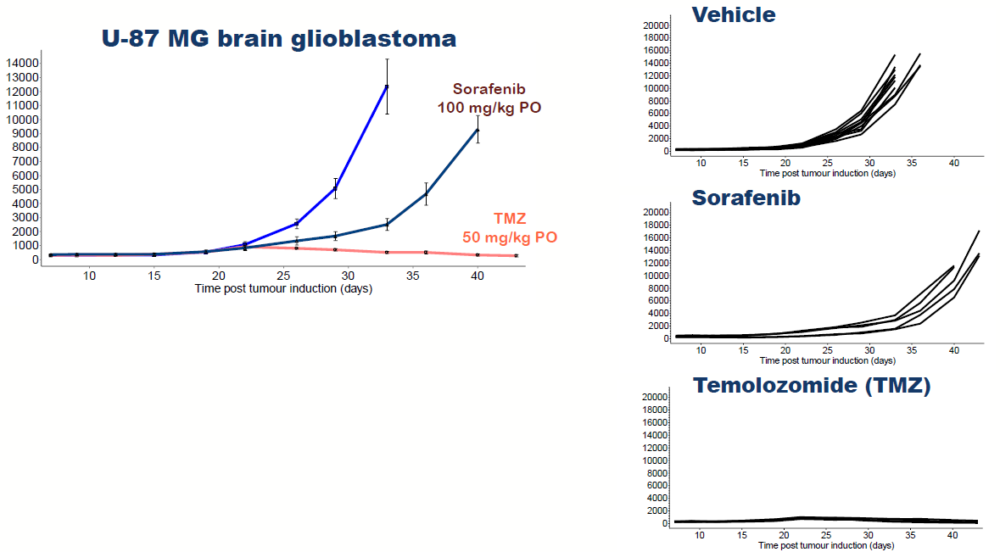 A request about our tumor models ? Contact-us !