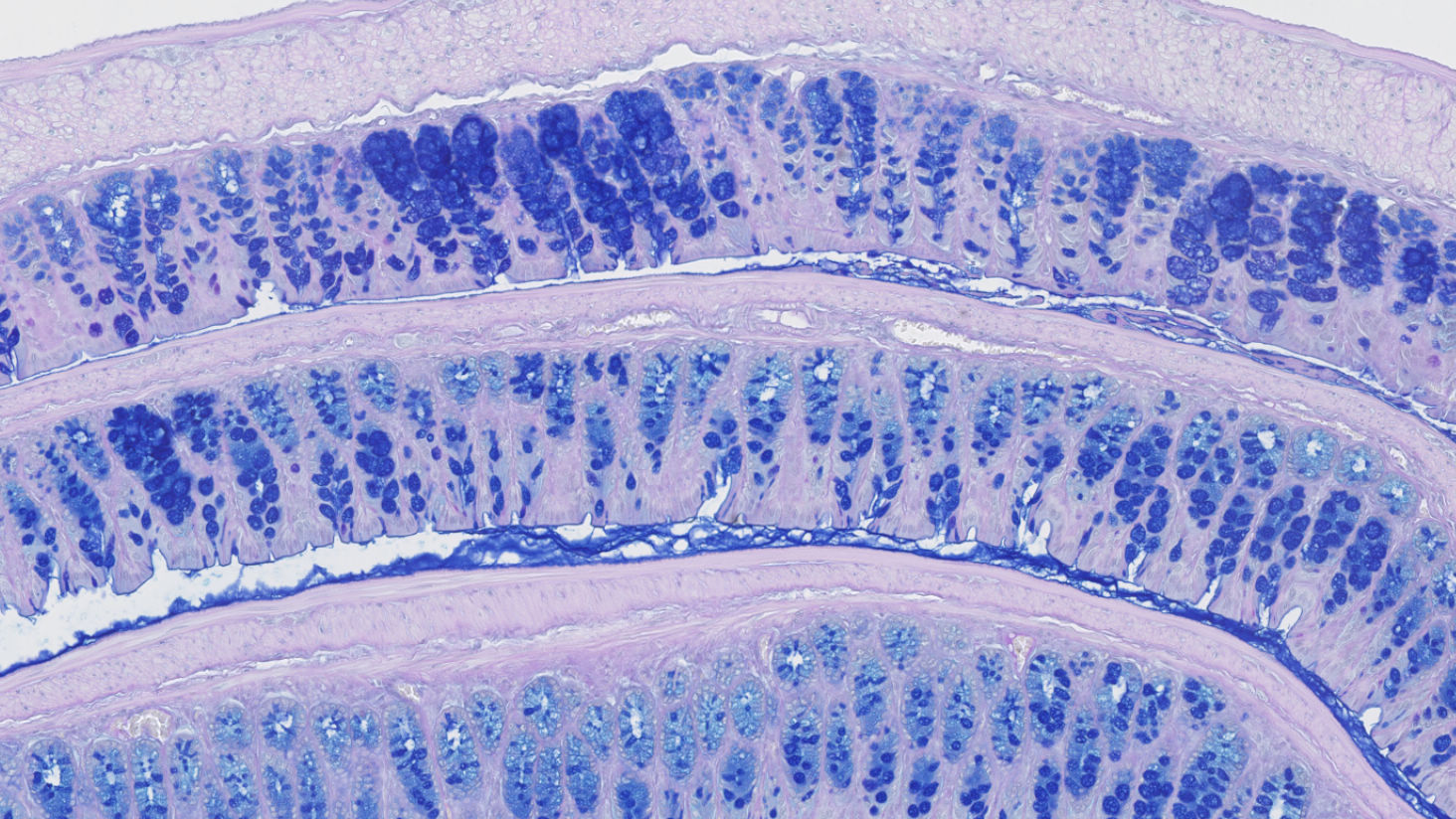 IBD Case study
A typical screening cascade in an integrated inflammation program
Oncodesign Services has over 25 years of experience in pharmacology services, initially in oncology but then extended to inflammatory diseases. A large range of in vivo models are available or can be developed for specific request. Read more about our inflammation services here
While one of our clients, Oncodesign Precision Medicine (OPM), announced in February 2023 the initiation of Phase I of its RIPK2 inhibitor ODS-101 – a new therapeutic agent to treat Inflammatory Bowel Disease (IBD), we would like to share  with you the screening cascade developed by Oncodesign Services that led to the identification of preclinical candidates.
Here, OPM's objective was to develop a new kinase inhibitor based on their Nanocyclix® technology to use in the treatment of Inflammatory Bowel Disease.
Cellular assay
Full blood in vitro assay
Early ADME
PK/PD
In vivo validation
We show the data of one of the selected preclinical candidate (ODS-002), which was prepared and tested via multiple step. This case study is a concrete example of our integrated service offering INPACT PoC Inflammation.
    Download the case study as a pdf   
Discover INPACT: an integrated preclinical pharmacology service for inflammatory diseases
Since 1995, Oncodesign has built discovery and preclinical expertise in precision medicine that is now available as contract (CRO) services to sponsors in the global biopharma industry.  Our experience can help you translate your mechanism of action into a clinical drug.
INPACT PoC Inflammation is an integrated preclinical pharmacology package to speed your selected drug candidate to the clinic.  It combines the following capabilities to support your therapeutic discovery and innovation programs: 
Ex vivo screening

Bioanalytical development

Investigative safety

GLP toxicology available through partners