Psoriasis preclinical models
Psoriasis is an inflammatory and chronic disease of the skin that causes flaky patches of skin which form scales.
In preclinical research, psoriasis models allow to evaluate the effectiveness of new therapies and understand its mechanisms. Combination of in vitro assays and in vivo models provides insights into psoriasis development and treatment options.
To support you in your R&D programs, Oncodesign Services, a leading CRO in Drug Development and Preclinical Services, has developed several robust models of skin diseases including psoriasis models. We offer tailor-made or existing models such as:
Psoriasis model in mice, induced by Imiquimod
Psoriasis model in rats, induced by Imiquimod
Our evaluation includes following parameters in psoriasis models:
Skin histology and gene expression
Skin biomarkers analysis
In vivo imaging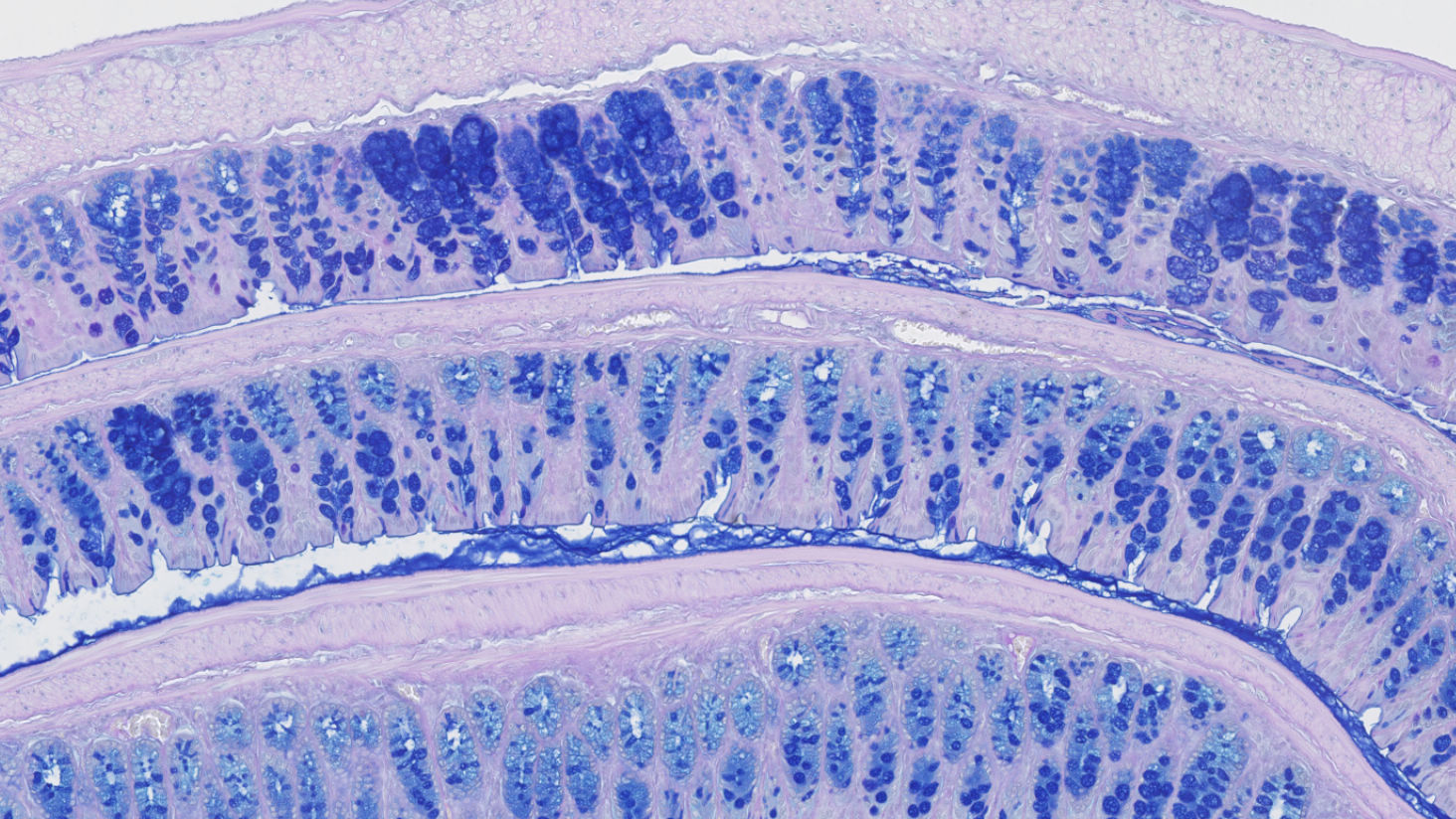 Imiquimod: from a human side effect to a psoriasis mouse model
Imiquimod is a synthetic compound that activates toll-like receptor 7 (TLR7), triggering an immune response and inflammation similar to what occurs in psoriasis. It is often used in preclinical psoriasis models.
Daily topical application of IMQ cream on mouse back skin induces pathology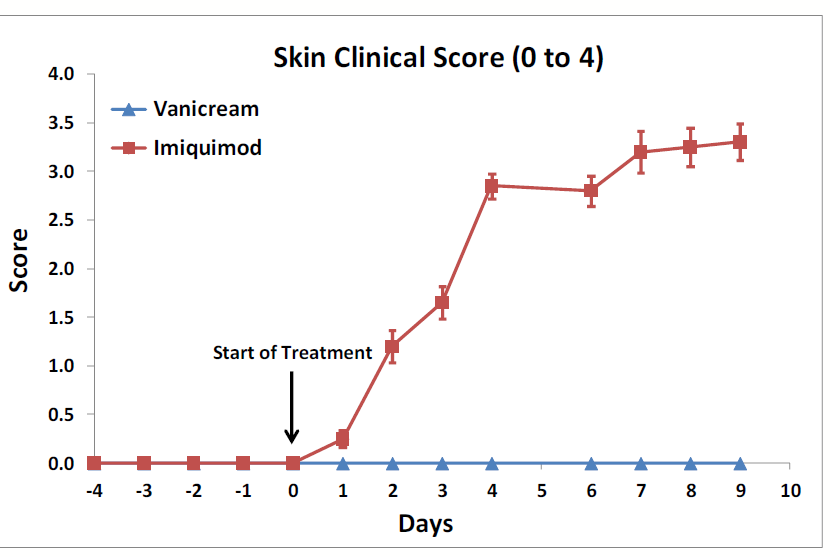 Case study: TH17 cell-targeting drugs reduce psoriasis-related inflammation
Psoriasis can result as dysregulation of the TH17 pathway:
TH1 to TH17 cell differentiation critically depends on the RORgt transcription factor
Phosphodiesterase-4 (PDE4) is critical for the release of IL-12, IL-23 and TNFa
Test compounds acting on RORgt (antagonist) and PDE4 (inhibitor) have demonstrated efficacy in psoriasis
Psoriasis models consistently respond to oral and topical drugs showing clinical efficacy in psoriatic patients:
Oral drugs: Apremilast (PDE4 inhibitor), Monomethyl Fumarate (NFE2L2 inhibitor), Tofacitinib (JAK inhibitor)
Topical drugs: Clobetasol (corticosteroid), RORgt antagonist, AN2728 (PDE4 inhibitor)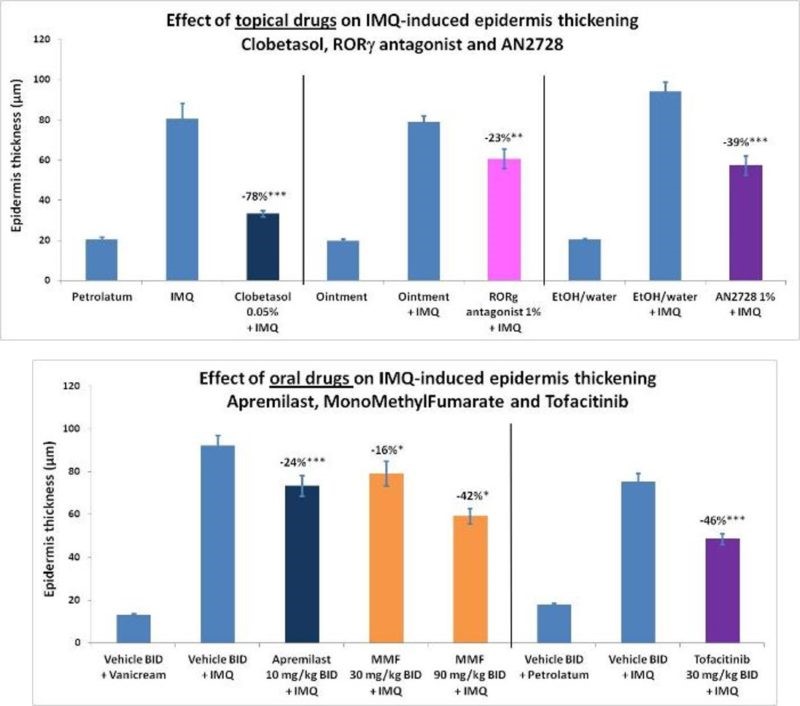 Discover INPACT: an integrated preclinical pharmacology service for inflammatory diseases
Since 1995, Oncodesign Services has built discovery and preclinical expertise in precision medicine that is now available as contract (CRO) services to sponsors in the global biopharma industry.  Our experience can help you translate your mechanism of action into a clinical drug.
INPACT PoC Inflammation is an integrated preclinical pharmacology package to speed your selected drug candidate to the clinic.  It combines the following capabilities to support your therapeutic discovery and innovation programs:
Ex vivo screening
Bioanalytical development
Investigative safety
GLP toxicology available through partners