Preclinical models to evaluate new therapies for breast cancer
Breast cancer is the most common cancer and the leading cause of cancer related death among women in the world1. At least 70% of breast cancers are classified as estrogen receptor positive (ER+) and/or progesterone receptor positive (PR+), and HER2 negative tumors commonly called luminal breast cancers2.
Interfering with the ER pathway with antiestrogens (e.g., tamoxifen or fulvestrant) or estrogen deprivation (e.g., aromatase inhibitors or ovariectomy), decreases mortality from ER+ breast cancer. However, development of hormonal therapy resistance (HTR) in patients remains a major clinical issue3.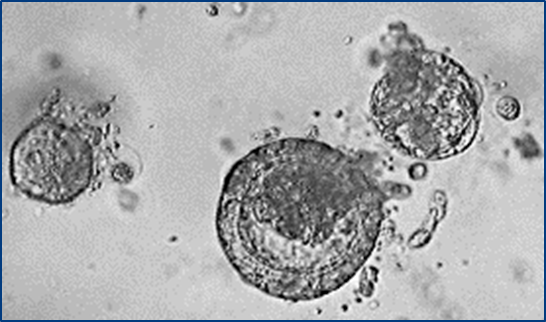 Triple negative breast cancer derived xenograft organoid
Oncodesign Services supplies in vivo models of breast cancer
Utilization of patient-derived xenograft (PDX) models in preclinical breast cancer research has been recognized as a more realistic solution to recapitulate human tumor biology and predict patient drug response4 by directly comparing drug responses in patients and their corresponding xenografts. To extend such observations to a greater number of human cancers, Oncodesign Services has developed an extensive collection of breast cancer PDXs.
These models offer a clinically relevant tool to evaluate specific anticancer therapies in the context of endocrine resistance, as well as to use as mechanistic models to investigate both the acquisition and mitigation of such resistance.
Figure 1: Schematic presentation of PDX establishment and utilization
(extract from Poster 'Development of a panel of breast cancer patient-derived xenograft models (PDX) withestrogen independence and/or acquired resistance to endocrine treatment')
List of some validated breast human CDX models on mice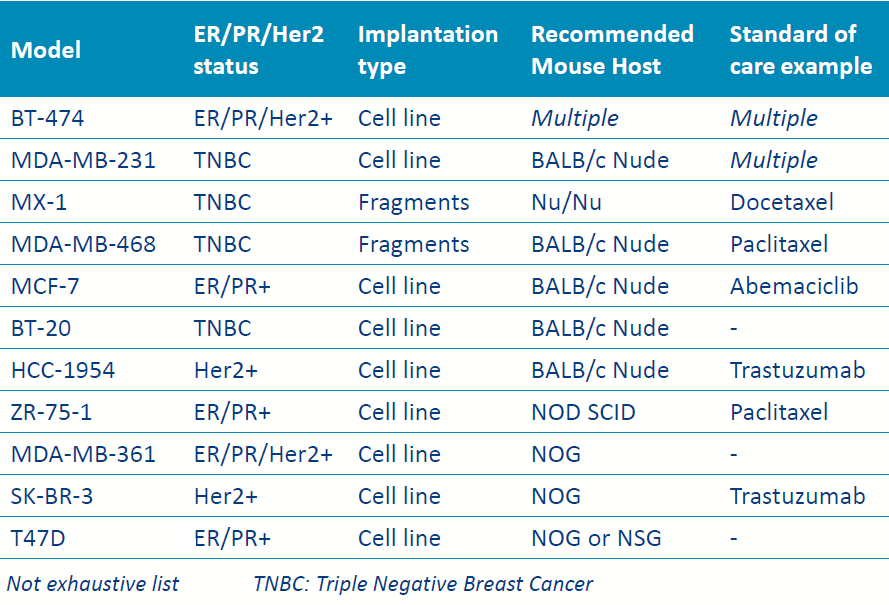 If the appropriate model is not available, we can develop a customized one for your program that corresponds to your needs.
Ask for a complete list of breast cancer models
Oncodesign Services offers related services such as:
Biodistribution
Biomarker identification & validation
We are pleased to receive any inquiries you may have about ways to develop your drug therapies for breast cancer!