CRISPR-Cas9
CRISPR-Cas9 technology to support Target Validation
Target validation is the initial stages of drug development. Incomplete preclinical validation can lead to efficacy and toxicity setbacks, highlighting the need for tailor-made strategies for investigating target validation. Oncodesign services offers innovative approaches, such as CRISPR-Cas9 target modulation, which hold great promise for advancing the field of drug discovery and personalized medicine.
How CRISPR technology found application in target validation?
CRISPR-Cas9 is a revolutionary gene editing technology which is primarily known for its ability to edit the DNA sequence in cells. In drug discovery and drug development, CRISPR-Cas9 can be employed for target identification, functional genomics, disease modeling, and drug screening, significantly accelerating the drug discovery process.
In the case of target identification and validation, CRISPR-Cas9 can be used to systematically disrupt genes in cells to determine their function and assess their impact on disease-related processes. By creating targeted gene knockouts or knockdowns, researchers can identify potential drug targets and validate their relevance in disease models.
Besides, CRISPR-Cas9 can be used to validate the efficacy and specificity of potential drug targets. By knocking out the target gene and assessing the resulting phenotypic changes, researchers can confirm whether the target is responsible for the observed disease phenotype and evaluate its suitability for drug intervention.
By leveraging this technology, researchers can gain insights into disease mechanisms, improve target validation, and identify new therapeutic strategies.
Oncodesign Services uses CRISPR-Cas9 technology to knock out or modify DNA in 2D or 3D cell lines as well as in PDX derived organoid model.
Oncodesign Services is a contract research organization (CRO) specialized in drug discovery whose mission is to contribute to the discovery of innovative therapies against cancers and serious diseases with high unmet medical needs.
We offer target validation services through complementary approaches and methodologies (3D Culture, RNAi, shRNA, CRISPR/Cas9, deconvolution, and other techniques) and evaluating their druggability.
Case studies with CRISPR/Cas9
CRISPR KD of target A in PDAC PDX-Organoid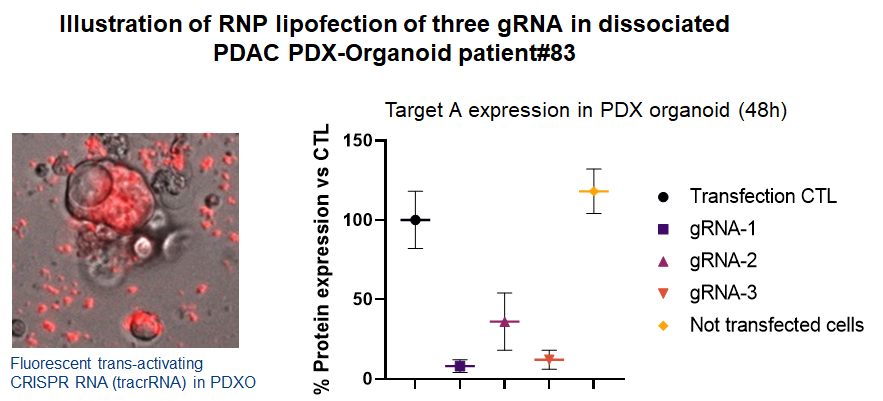 Molecular alterations (CRISPR) and targeted therapy in PDAC cells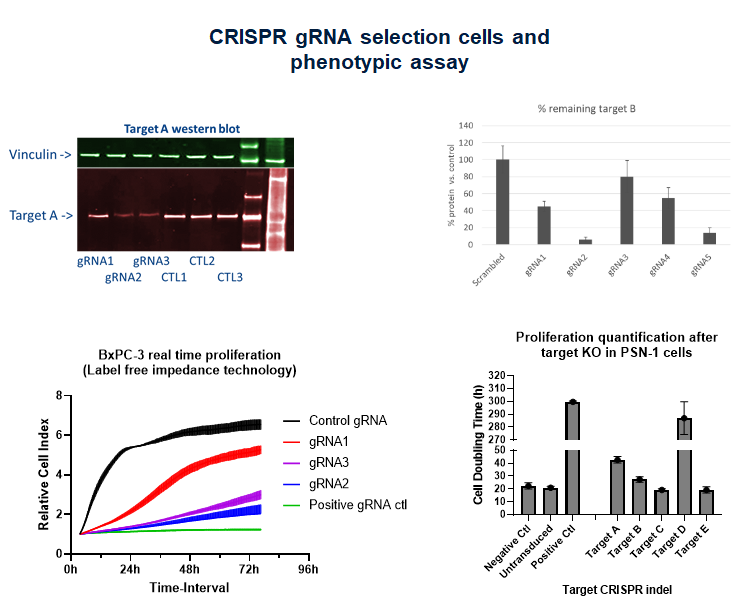 Monitoring PROTAC compound activity using endogenous target tag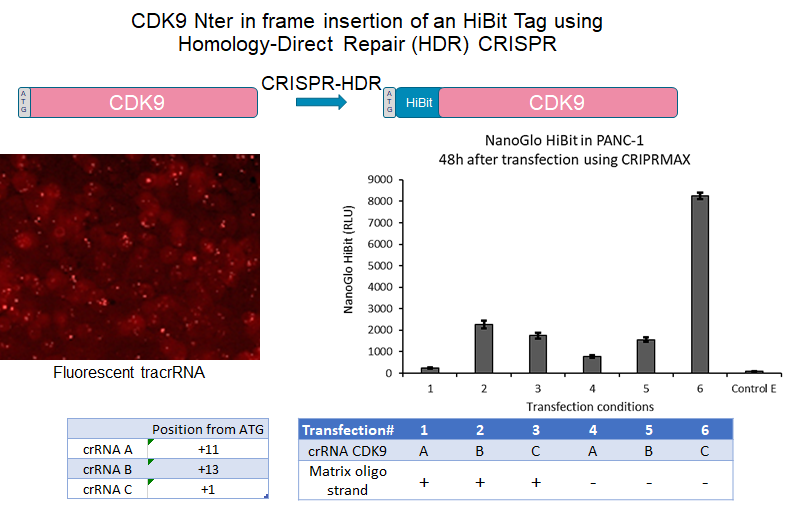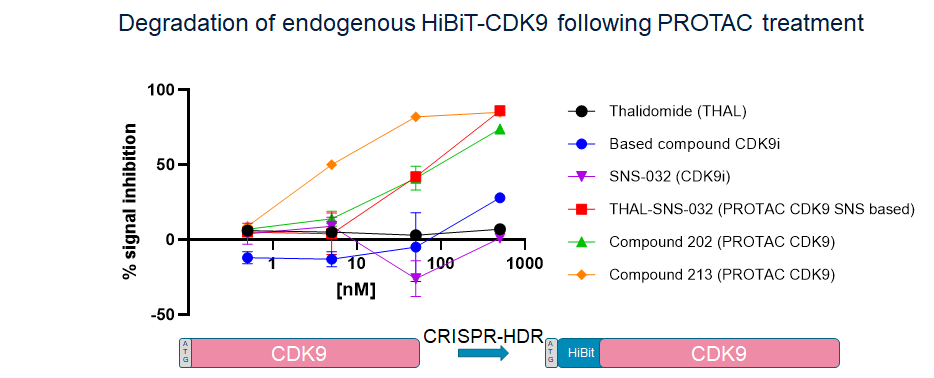 Discover EXPLORE, the best starting point for your Drug Discovery program!
Our EXPLORE offer supports companies in identifying and validating therapeutic targets by investigating preclinical proofs of concept.
The EXPLORE solution is designed to support you:
when you are identifying potential therapeutic targets from your patient data or from other approaches in primary cell phenotyping or tumor organoid screening
when you are experimentally validating selected targets, through complementary approaches and methodologies (RNAi, shRNA, CRISPR/Cas9, deconvolution, and other techniques) and evaluating their druggability