CDX models
Cell Line-Derived Xenograft (CDX) models for in vivo pharmacology studies
Cell Line-Derived Tumors Xenograft (CDX) are models developed for the research and testing of new therapies against cancer. In translational services, human tumor samples are cultured as cell lines and implanted into immunodeficient mouse. The objective is to test the efficacy of new compounds in vivo.
With the support experienced of a trusted CRO partner, CDX models give you quality data and predictive information of how the new therapy will perform, before entering into clinical trials.
Oncodesign Services has a large bank of characterized CDX models
At Oncodesign Services, our customers have access to a comprehensive collection of CDX models on mouse or rat, covering 20 organ origins and up to 35 pathologies (liver, breast, lung, brain, pancreas…).
Our highly collection of Cell Line-Derived Xenograft (CDX) models is fully integrated with our in vitro experimental platform dedicated to preclinical pharmacology.
Example of popular human CDX models :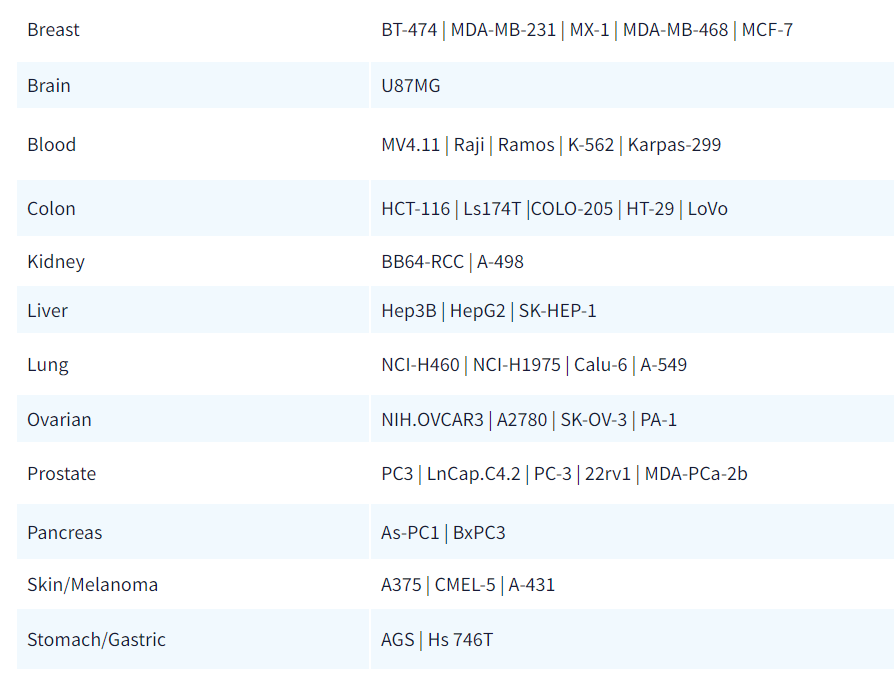 Case study with CDX tumor model :
The U-87-MG brain glioblastoma CDX was used as a SC model in rats for a study of sorafenib and temozolomide. Negative control animals had exponential tumor growth after about 30 days. Sorafenib delayed the tumor growth and temozolomide completely attenuated the tumor growth in this model.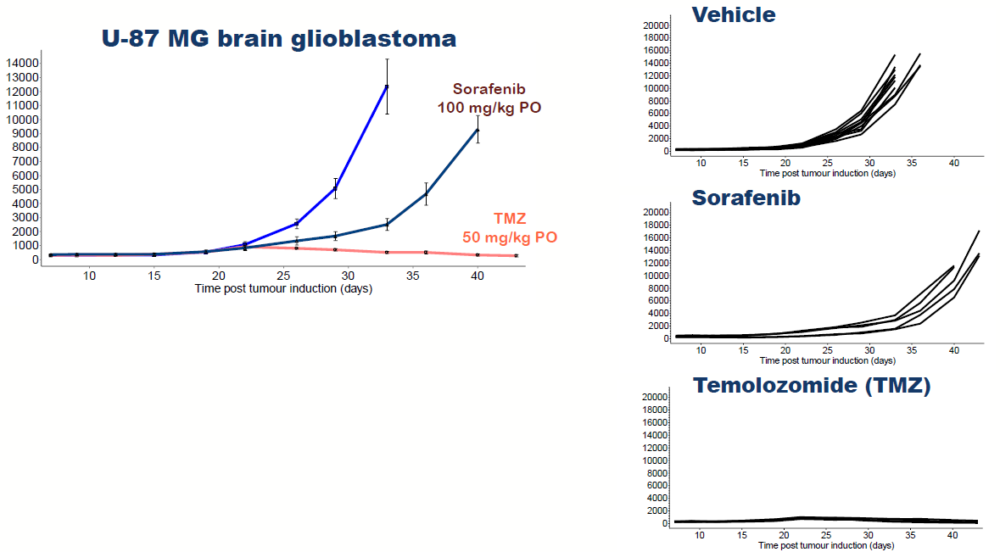 Do you need CDX models for your research programs?
Get in touch