Antibody Drug Conjugate (ADC)
Antibody Drug Conjugate (ADC) Services to support your biologics development
What is an Antibody Drug Conjugate ?
The Antibody Drug Conjugate (ADC) therapeutic encompasses a technology based on specificity with targeted antibody and cytotoxicity. By using the specificity of the antibody, the ADC construct locally releases the drug on tumor cells expressing the antigen.
An ADC is composed of:
A mAb (human or humanized IgG1, IgG2, IgG4)
A linker (cleavable or non-cleavable)
A cytotoxic payload (microtubulin inhibitor or DNA damaging agent)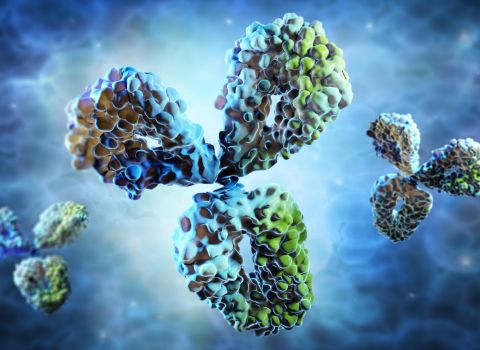 Unlike unmodified antibodies, an ADC must preferentially bind to tumor cells, internalize, and traffic to the appropriate intracellular compartment to release the payload
Parameters that can impact the pharmacological properties of ADC include:
The selection of the payload
The type of linker
The methodology for payload drug conjugation
Preclinical parameters to consider when developing an ADC
Oncodesign Services is a leading CRO specialized in Drug Discovery & Preclinical Development of biologics, including Antibody Drug Conjugate.
Our integrated solutions support the entire antibody-drug conjugate (ADC) product development cycle, from target validation to clinical trial. Our analytical platform includes multi parameters consideration during the ADC development, such as:
Binding capacity
Internalization and trafficking of lysosomes
Protease sensitivity
In vitro bystander killing assay
In vitro cytotoxicity activity
Evaluation of ADC mediated ADCP, ADCC and CDC (depending on nature of Ab)
MTTD determination
DAR (Drug Antibody Ratio)
Biodistribution studies
Evaluation of metabolism (depending on payload)
In vivo antitumor activity
Safety
Mechanism of resistance
Oncodesign Services can help you in the choice of the linker thanks to its network of partners.
Discover DRIVE-Biologics: our specific offer for biologics and ACD development
The DRIVE Biologics consortium provides a unique integrated solution with specialist services from strategic partners. These services enable to design, optimize and develop novel biological entities, as ADC, addressing the therapeutic target of interest.
DRIVE Biologics supplies the high level, IND focused discipline to rigorously manage the integrated programs from the early stages of discovery through to preclinical development, CMC, manufacturing, regulatory affairs and clinical trials
A strong alliance of experts